DIY Art Display
This post is very important for the renters with strict rules from their landlords, or anyone who simply doesn't want any more large holes in their walls. OR anyone who doesn't want to splurge on frames(they can be quite pricey!). There are many alternative ways to display your art or photography and this is probably one of my favorites. It's easy, the clothespins are gentle on the prints and it's pretty dang cute!
I'm also not upset about the price of this simple diy. If you're a crafter, there's a chance you already have all the materials. Otherwise, the three materials can all be found at the best place ever, Target!!
Another cool aspect of this DIY is the fact that it doesn't feel too permanent. You, can change the prints out as often as you would like. You can also change its location quite easily. Continue reading for the steps on how to make this incredibly simple art display.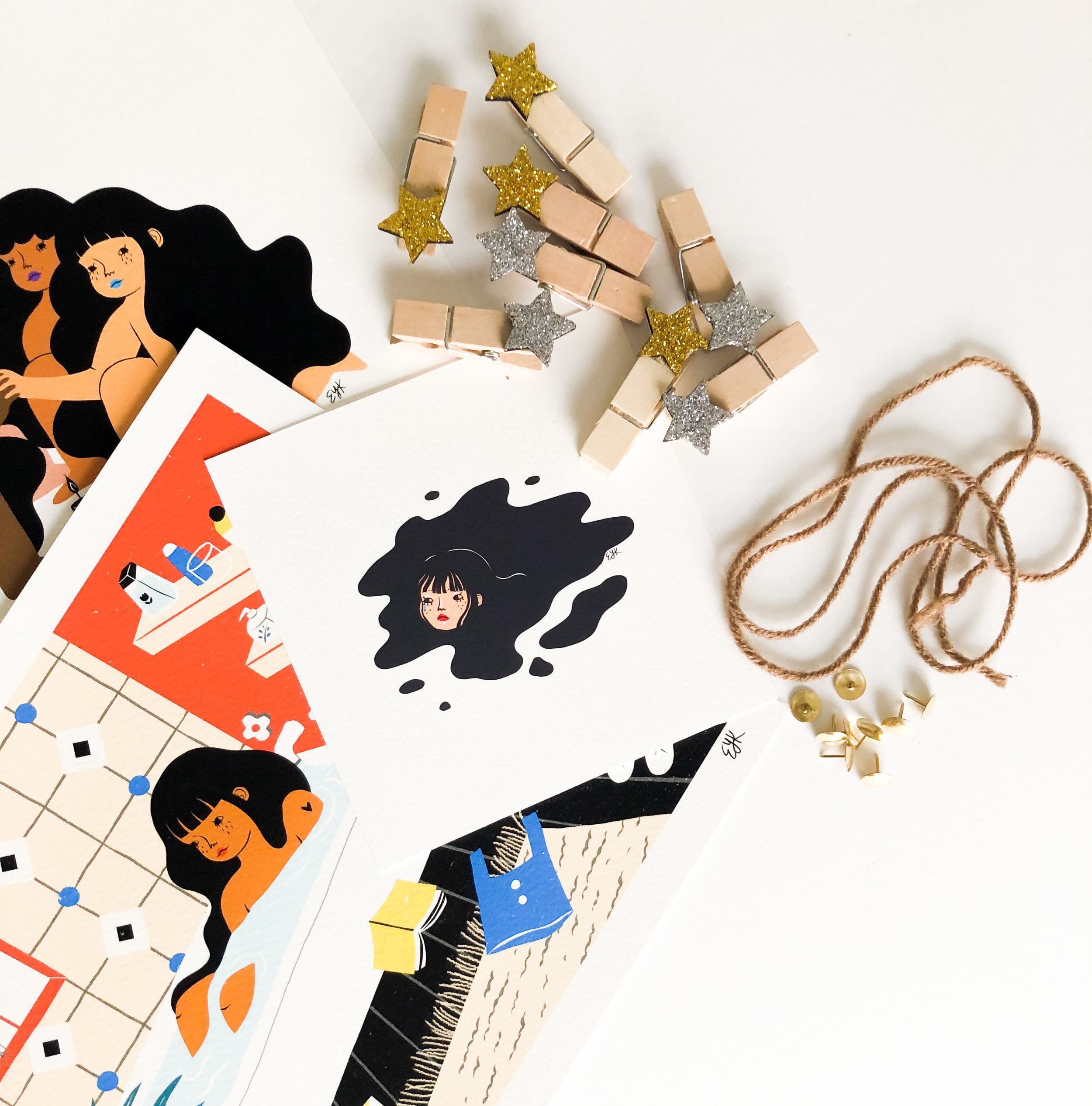 - Desired Art
- Clothespin
- Twine/ Yarn
- Push Pins
Use the push pin to pin down the twine on desired location on wall.
Attach the clothespin to the yarn and desired art.
Yep! That's it, just three steps.